COMPANY > LEADERSHIP TEAM
Aditya is a family owned and professionally managed firm. Our business affairs are managed by a two tier structure comprising a Supervisory Board and Executive Management Board.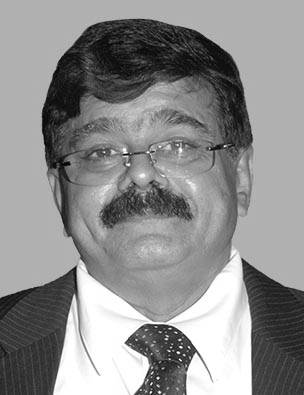 Jayaraman C, Founder and Vice Chairman
Jayaraman is a self-made, first generation entrepreneur with a rich industrial experience of over 40 years in the Indian manufacturing industry. Under Jayaraman's management, Aditya evolved from a small-scale manufacturing start-up in 1999 to a respected supply chain partner for supply of automotive components to Indian and global auto-OEMs.
Jayaraman started his career in 1965 with Rayala Corporation, one of India's leading typewriter manufacturing firms at the age of 16. He then joined Facit Asia Limited, a Tata Group company in 1977 and was responsible for ancillary development within the purchasing function. In 1980, Jayaraman was made responsible for Facit's prestigious project of manufacturing and selling vacuum cleaners in India in collaboration with Electrolux AB, Sweden. This was the first time the product was introduced in India and as part of this role; Jayaraman established the company's green field facility in Hosur, Tamil Nadu. He launched the product ahead of schedule making it a commercial and operational success. In 1985, he joined NTTF Industries, one of South India's premier tool rooms and precision stamping firm as Divisional Manager - Operations and thereafter took over the Marketing function in the role of a General Manager. During this period, Jayaraman's effective steering helped NTTF significantly
Jayaraman turned around Autarky over a span of five years by improving systems and processes thereby gaining business traction in the product line of window regulators. This business was then taken over by Rockwell LVS (Automotive Systems vertical which later become ArvinMeritor) and Jayaraman continued as the Country Manager and Managing Director of the entity's India operations for three years. Keen to return to entrepreneurship, Jayaraman then left ArvinMeritor to start Aditya Auto. During the period 1996 to 2015, Jayaraman piloted Aditya from a 1 Million US$ startup to revenues in excess of 42 Million US$ supplying critical automotive parts to over 40 clients. At the end of 2015, Jayaraman withdrew from operational management and took on the vice-chairmanship of Aditya Auto.
`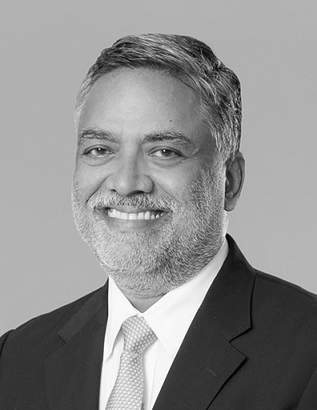 J. Ramachandran, Chairman
Professor J. Ramachandran is Chairman of Aditya. Associated with Aditya since 2012 as an independent director, Ramachandran is a Professor of Strategy at the Indian Institute of Management Bangalore. His research focuses on the strategic and organizational challenges of firms— spanning areas of genesis, growth and governance. His work has been published among others in the Harvard Business Review, Strategic Management Journal, Journal of International Business Studies, Global Strategy Journal, and Journal of Product Innovation and Management.
Professor Ramachandran's research has won multiple best paper proceedings and the IMD FDC Award from the Academy of Management, USA. His teaching cases have been recognized with the Best Case Awards from the European Foundation for Management Development, The Association of Management Development Institutions in South Asia, The Central and East European Management Development Association, and The Association of Indian Management Schools; and the Tata Steel-IIMB award. Over the years, he has won multiple best teacher awards at IIM Bangalore.
Professor Ramachandran is the first Bain Fellow in India. A qualified Chartered and Cost Accountant, and a Fellow of the Indian Institute of Management Ahmedabad, Professor Ramachandran has been a Visiting Professor at INSEAD, Fontainebleau, France, the Wharton School of the University of Pennsylvania, USA; and the Carlson School of Management, University of Minnesota, USA.
Apart from Aditya, Professor Ramachandran serves on the boards of Redington (India) Limited, Reliance Communications Limited, Sasken Technologies Limited, Redington Gulf FZE and MVP International, USA.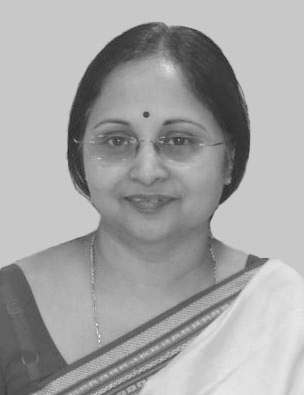 Uma Jayaraman, Director
Mrs. Uma Jayaraman is a Director at Aditya Auto and manages the CSR initiatives of the company.
A Master's graduate in English and Sanskrit, Uma has a professional experience of over two decades in the education industry as a teacher and administrator. Uma has multiple stints as a high school teacher and Head of Department for Sanskrit at multiple institutions like National Public School (NPS), Poorna Prajna Education Centre and National Hill View Public School. Having a deep understanding of Indian culture and passionate about the propagation of the Sanskrit language, Uma conducts online courses on global language platforms teaching written and spoken Sanskrit.
At Aditya, Uma chairs the Corporate Social Responsibility Committee at Aditya Auto and manages the deployment of the CSR funds to causes like girl child education, apprentice skilling, mid-day meals for school children and other initiatives.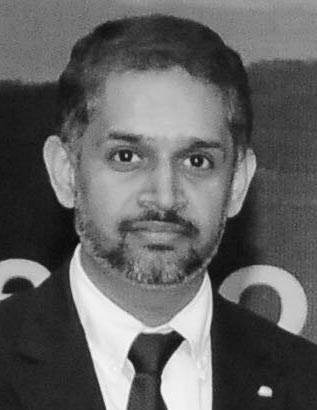 Veerendra Shadakshari, Independent Director
Veerendra Shadakshari is an independent non-executive Director at Aditya. Associated with Aditya since 2016, Veerendra is the Managing Director of the Ramanashree Group, a reputed Indian business house with verticals in Real Estate, Hospitality, Education and other sectors. He is responsible for the operations, marketing and corporate planning activities of the group. He is focused on developing the overall group strategy and identifying opportunities for growth in new and emerging markets.
Veerendra is an Engineer in Industrial Engineering and Management, BMS College of Engineering and has completed his Master's in Business Administration majoring in Finance and Marketing from the Ohio Manipal School of Business.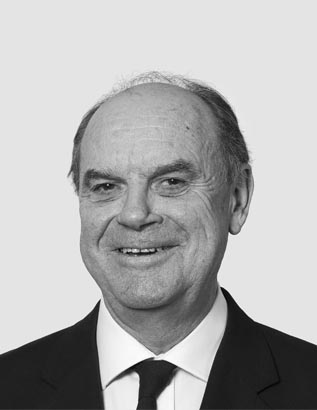 William Byass, Independent Director
William (Bill) Byass is an independent Non-Executive Director at Aditya. Bill has an experience of over four decades in various leadership roles in the global automotive industry. Based on Melbourne, Australia, Bill also heads Aditya's resident office in Australia for customer interaction and business initiatives.
Starting his career at Caterpillar, Bill joined Rockwell International, a major American manufacturing conglomerate as part of its automotive business division. Throughout his career at Rockwell, Bill managed various functional and leadership roles in operations, business development and sales. As Senior Vice President and General Manager of Rockwell Asia-Pacific, Bill was responsible for the P&L and operations of multiple global sites and new program rollouts for automotive OEMs like Ford, VW, GM and Mazda. Bill Byass has developed an impressive international career in automotive supply, with a focus on management and leadership, joint ventures and acquisitions, global sourcing, sales and marketing, and entry to new geographic markets and customers.
Having worked extensively in Europe, Asia and the USA, Bill brings significant international experience including roles as Managing Director of Rockwell's automotive operations in Australia, Director of Asia-Pacific for Rockwell Automotive and Meritor, followed by the role of Vice President for the Door Systems Division of Meritor, based in Paris, France. Bill has a strong understanding of the issues facing many businesses and how to plan and deliver growth and improvements across many organizational cultures. As Vice President and General Manager Door Systems, he strengthened product and advanced engineering and customer service. As director Asia-Pacific, he increased sales by acquiring companies in India, Japan, China and Korea. In addition, Bill established engineering design centers in Nagoya Japan and Bangalore, India to serve Rockwell and Meritor globally.
Bill brings this rich experience in the automotive sector to Aditya's Board through his insights on commercial management, operations control and strategy deployment.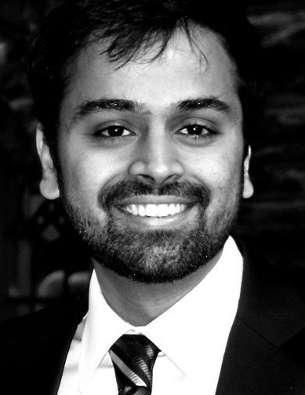 Mihir Jayaraman, Chief Executive Officer
Mihir is the Chief Executive Officer of Aditya. Mihir has over 14 years of leadership experience in the automotive and power equipment sectors. He leads Aditya's initiatives in business planning, marketing, supply chain, commercial and controlling functions.
Starting his professional career at Alstom T&D (one of the world's three largest players in energy transmission and distribution); Mihir led the sales and operations planning function for the company's $120 million instrument transformer business division in India. During this period, he was part of the core team that rolled out SAP ERP systems across multiple business units of the company.
Joining Aditya in 2005, Mihir was part of the core team that managed the group's contract manufacturing division that was established in the same year. This venture fueled the company's expansion into overseas markets. After sustaining this unit through to bulk production, Mihir went on to lead for the implementation of SAP enterprise systems at Aditya, thereby integrating the company's manufacturing facilities and logistics centers. He then went on to establish and head Aditya's manufacturing facilities in Delhi and Pune. Responsible for the P&L management of these businesses, Mihir made a significant contribution to business development and operational control to increase revenues thereby making these units serve as strategic growth engines for the company.
Mihir has graduated with distinction in both his Master's in Business Administration from INSEAD, France and his Bachelors in Mechanical Engineering from Visveswaraiya Technological University, Bangalore.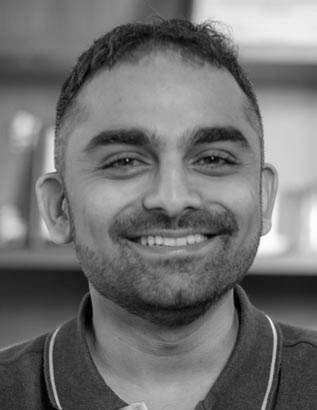 Tejas Jayaraman, Chief Technology Officer
Tejas is the Chief Technical Officer of Aditya and leads the firm's forays into future products and technologies. He is responsible for the R&D, engineering, tooling and program management functions of the firm. As part of this role, Tejas manages the entire product development cycle from contract review to production actively coordinating various cross functional team members across the company, suppliers and customer management teams.
Tejas started his career as a graduate engineering trainee at Larsen & Toubro's (L&T) process valves division, Audco Valves Limited where he was one of lead engineers for the development of Trunnion Mounted Ball Valves for Nuclear Reactor Feed Inputs.
At Aditya, Tejas has successfully rolled out programs for global auto OEMs and Tier-1 system suppliers and in the process also established robust project management and product lifecycle management systems, which have helped systematize the development to production cycle. This has also helped Aditya gain traction and recognition of clients who are entrusting Aditya with the development of products for multi-location platforms.
After graduating with a Bachelors degree in Mechanical engineering from Visveswaraiya Technological University, Bangalore, Tejas completed his Post-Graduate degree in Tooling Engineering from NTTF, Bangalore and a Masters degree in Industrial Engineering and Operations from University of Michigan, Ann Arbor, USA.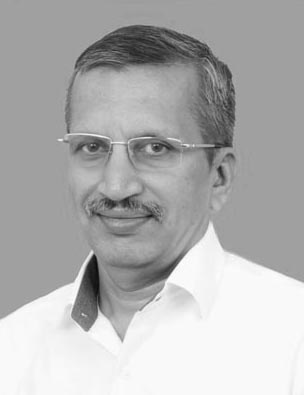 Suresh Sethuraman, Chief Financial Officer
Suresh is Chief Financial Officer of Aditya and is responsible for planning, directing and controlling all financial, human resources and administrative functions for the company. In his 20-year stint, Suresh grew concurrently with the organization while gaining hands on experience in guiding the financial decision making of management. Over these years, he has successfully established financial policies, procedures, controls and reporting systems including ERP systems, treasury systems, payroll and expense management.
A registered chartered accountant from the Institute of Chartered Accountants of India, Suresh's educational qualifications include Bachelors degrees in Commerce and General Law and a course in Company Secretaryship at the Institute of Company Secretaries. He started his career at M/s Fraser & Ross Chartered Accountants (now part of Deloitte Haskins & Sells) where he specialized in evaluation of accuracy of accounting systems and internal controls of corporations, banks and taxation compliances.
Suresh has been a key driver in the Aditya's growth strategies and continues to be active support to the Board of Directors for steering various initiatives like mergers & acquisitions, alliance negotiations, corporate restructuring, trade-union settlements, systems deployment and industry group representations.